Financing Made Simple for Your New or Used Crossover, SUV and Truck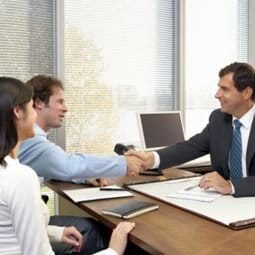 We know that you love Ford models, and we can understand the appeal. These models are known for their longevity and style, plus they're affordable so our Texas customers can make the most of their busy schedules. If you have found a model that suits your needs, or you are just beginning your quest, consider what your financing options might be.
Financing Solutions Made Easy with Ivey Motors
Do you want to lease your new Ford? This option lets you trade your crossover, SUV or truck after a few years for a brand-new one, and often means a lower monthly payment while buying means you see the loan through to the end until it is paid off. The result of buying a new or used vehicle is that you own it outright, and that's something that our Texas drivers can appreciate.
Make Life Easier with Expert Automotive Financing
Let the Ivey Motors finance team help you navigate the world of leases, loans, and purchase agreements. We make the process easier and we guide you through all of your options so that you can find your ideal plan that won't break the bank or strain your budget. You can even get started before you shop, by filling out our convenient, online finance application to get the ball rolling and start setting up the perfect financing arrangement for your budget.